Animal & Bug Tips

BUG KILLER.....

If menacing bees, wasps, hornets or yellow jackets get into your home and you cant find the insecticide, try a spray of Formula 409. Insects drop to the ground instantly.

CAT HAIR.....

Collect cat hair by rubbing the area with a sheet of bounce. It will magnetically attract the loose hairs.

ELIMINATE EAR MITES.....

All it takes is a few drops of Wesson corn oil in your cats ear. Massage it in, then clean with a cotton ball. Repeat for 3 days. The oil soothes the cats skin, smothers the mites and accelerates the healing.

FLIES OR BEES BOTHERING YOU.....

Spray them with hair spray and they will take a quick dive.

GET RID OF ANTS.....

Put small piles of cornmeal where you see ants. They eat it, take it home and can't digest it, so it kills them. It may take a week or so (especially if it rains) but it works and you don't have the worry about pets or small children being harmed! Ants, ants, ants everywhere. get your chalk out and draw a line on the floor or wherever ants tend to march. They hate sage. A sheet of bounce will chase them away also.

Another way of eliminating ants is, take a small amount of powdered sugar (also called icing sugar) and mix it with an equal amount of baking soda (formally called sodium bicarbonate.) Mix the two powders together and then place small amounts against the walls or other areas where you would not normally walk but where you would normally see the ants. The ants will be attracted to the sugar and will eat some of it and collect more to take home to feed others, so all of them will get their share. The sugar and baking soda powders are similar in size and, once mixed together, the ants cannot separate the two items, so, as they eat the sugar, they will also ingest the baking soda, which they would otherwise never touch. This is the reason for using powdered sugar. Once the ants eat the baking soda it will react with the formic acid in their stomachs and cause gas. The bodies of ants are unlike humans and they cannot eliminate gas so it will build up inside them and cause them to literally explode.

GOODBYE FRUIT FLIES.....

To get rid of pesky fruit flies, take a small glass and fill it to the top with Apple Cider Vinegar and 2 drops of dishwashing liquid. Mix well. You will find those flies drawn to the cup and gone forever!

GRUBS OR SLUGS RUINING YOUR GARDEN BEDS?.....

Place a few slices of cucumber in a small pie tin and your garden will be free of pests all season long. The chemicals in the cucumber react with the aluminum to give off a scent undetectable to humans but drive garden pests crazy and make them flee the area.

KILLS FLEAS INSTANTLY.....

Add a few drops of Dawn dishwashing liquid to your dogs bath and shampoo the animal thoroughly. Rinse well to avoid skin irritation. Good bye fleas!

MICE.....

Bounce sheets repels mice. Spread them around foundation areas, in trailers or cars that are sitting and it keeps mice from entering you vehicle.

MOSQUITO ITCH.....

To get rid of itch from mosquito bites, try applying soap on the area and you will experience instant relief or before reaching for the insect bite cream, try rubbing the affected area with the inside of a banana skin. Many people find it amazingly successful at reducing swelling and irritation.

MOSQUITO SPRAY.....

Put Listerine mouthwash in a spray bottle. Spray area where you wish to sit. Works great outdoors.

NO MORE MOSQUITOES.....

Place a bounce dryer sheet in your pocket. It will keep the mosquitoes away.

RAINY DAY DOG ODOR.....

Next time your dog comes in from the rain, simply wipe down the animal with Bounce or any dryer sheet, instantly making your dog smell springtime fresh.

SQUIRREL AWAY.....

To keep squirrels from eating your plants sprinkle your plants with cayenne pepper. The cayenne pepper doesn't hurt the plant and the squirrels won't come near it. To keep them from eating all of your bird seed, add red pepper flakes to the seed. The birds aren't bothered by it, but the squirrels hate it!
Clutter Tips


EASY TIPS.....

Most people assume my home is perfectly organized. That's not entirely true. Yes, my house usually looks presentable, because I'm diligent about keeping my kitchen and living areas tidy. I don't think I could sleep in a messy bedroom, so I never let messes build up there. But just like you, I've got clutter. Why? Because clutter happens. It's a natural byproduct of our busy, productive lives. Luckily, you don't have to stop everything to get organized. You just have to start somewhere. Here's how I do it:


Tip 1: Start with the Easy Stuff
Go through your home room by room in search of trash. Grab a recycling bin and toss outdated coupons, flyers, calendars, old newspapers, magazines, and catalogs. Shred paid utility bills and other statements not needed for tax purposes. Fill bags or boxes with clothing and linens to donate.

Tip 2: Set Small Goals
Say to yourself: Today I'm going to clean out my junk drawer and then I'm going to stop. Or set a timer for 15 minutes and go to it. You'll be amazed at what you can accomplish in these mini decluttering sessions. Seeing each project through gives you confidence for the next one.

Tip 3: Give Everything a Home
A big reason why clutter accumulates is because items are homeless. A good home for a frequently used item is one that makes it easy to retrieve and return. Oven mitts, for example, are ideally stored in a waist-height drawer near the stove, but the best home for a roasting pan might be in the garage, freeing up cabinet space for more regularly used items.

Tip 4: Give Yourself Permission to Let Go
If you had only 10 minutes to evacuate your home, what would you grab? Make a decision to surround yourself with only beloved and useful objects and let go of the rest. Have a garage sale, donate, or post items on freecycle.org, an online exchange.

Tip 5: Deal with Clutter Hotspots
You can't hide all clutter, but you can contain it. Look at where it collects and set up attractive ways to deal with it, like a large bowl on the kitchen counter to collect keys, or a big basket by the door for shoes. Discount stores and office supply houses have everything from patterned folders for storing bills to wicker, fabric, and leather boxes to match your decor.

Tip 6: Declutter Daily
It's easier to keep up than to catch up, so establish a daily routine. Grab a laundry basket and make the rounds, tossing in anything to be put away. Also purge periodically. As you sort through off-season clothing, get rid of what you didn't wear. Clean out filing cabinets at year's end.

Tip 7: Be a Good Gatekeeper
Think twice before you bring home something new. Ask yourself: Do I really need this? Where will I put it? Becoming a more conscious consumer goes a long way toward cutting clutter. Also cancel unwanted catalogs and switch to online bill-paying.

Etiquette Tips

EASIER THANK YOU'S.....

When you throw a bridal/baby shower, buy a pack of Thank You cards for the guest of honour. During the party, pass out the envelopes and have everyone put their address on one. When the bride/new mother gets ready to write out the thank you notes, they're all addressed!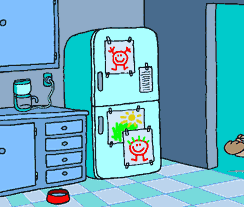 Food & Kitchen Tips
BAKED ON FOODS.....
Clean baked on foods from a cooking pan. Put a bounce sheet in the pan, fill with water, let sit overnight and sponge clean. The anti static agent apparently weakens the bond between the food.
BEANS.....
Many people have gas after eating beans. By adding one tablespoon of baking soda when cooking beans, it will help neutralize gas.
BURNT ON FOOD ON SKILLET.....
To easily remove burnt on food from skillet, simply add a drop or two of dish soap and enugh water to cover bottom of pan and bring to a boil on stove top.
CAKE PAN.....
When a cake recipe calls for flouring the baking pan, use a bit of the dry cake mix instead and there won't be any white mess on the outside of the cake.
CELERY.....
Wrap celery in aluminum foil when putting in the refrigerator and it will keep for weeks.
COFFEE MAKER.....
Clean a coffee maker with hot water and water softener for three minutes
CORN ON THE COB.....
When boiling corn on the cob, add a pinch of sugar to help bring out the corn's natural sweetness.
EASY DEVILED EGGS.....
Put cooked egg yolks in a zip lock bag. Seal the bag and mash until they are all broken up. Add remainder of ingredients, reseal, keep mashing it up, mixing thoroughly. Cut the tip of the baggy, squeeze the mixture into the egg. Then simply throw bag away when done. Easy clean up.
EXPANDING FROSTING.....
When you buy a container of cake frosting from the store, whip it with your mixer for a few minutes. You can double it in size. You get to frost more cake/cupcakes with the same amount. You also eat fewer sugar/calories per serving.
FAUCETS.....
Clean your faucets with vinegar or looking for a 'green'way to clean your faucets, sinks or stainless steel? Take a slice of cucumber and rub it on the surface you want to clean, not only will it remove years of tarnish and bring back the shine, but is won't leave streaks and won't harm you fingers or fingernails while you clean.
FRIDGE AND FREEZER.....
To keep fridge and freezer fresh, place an open box of baking soda in each or fill and empty one pound margarine container with baking soda after punching holes in the lid.
GARLIC OR ONION ODOR ON HANDS.....
Run water with a stainless steel spoon in your hand to get rid of the odor. Or remove odor by filling palm of your hand with baking soda, rub thoroughly and then rinse with warm water.
LEFTOVER WINE.....
Don't throw out that leftover wine. Freeze into ice cubes for future use in casseroles and sauces.
MEASURING CUPS.....
Before you pour sticky substances into a measuring cup, fill it with hot Water. Dump out the hot water, but don't dry the cup. Next, add your ingredient such as peanut butter and watch how easily it comes right out.
OPENING JARS.....
Opening brand new jars can be a feat in itself. Instead of banging a jar of jam, pickles, etc; with a knife until it loosens up, simply reach into the drawer and pull out the handy nutcracker. It adjusts to the size of the jar and you simply give it a good twist and off pops the lid. You can also use a rubber band or rubber gloves.
REHEATING BISCUITS PANCAKES OR MUFFINS.....
To warm biscuits, pancakes, or muffins that were refrigerated, place them in a microwave with a cup of water. The increased moisture will keep the food moist and help it reheat faster.
REHEATING PIZZA.....
Heat up leftover pizza in a non-stick skillet on top of the stove, set heat to med-low and heat till warm. This keeps the crust crispy. No soggy micro pizza. It really works.
SILVER.....
To clean silver, put one teaspoon salt, water softener and water in an aluminum pie plate.
SINKS.....
To clean sinks, use one part baking soda and two parts borax or use a slice of cucumber. (Check faucets to see cucumber results)
S.O.S. PADS.....
They will last indefinitely if you cut them in halves after purchasing. Not only do your scissors get sharpened but it is more economical since the pads have to be thrown away after use from either being rusty or smelly.
THERMOS BOTTLE.....
To clean a thermos bottle, fill it with water, drop in four alka seltzer tablets and let soak for an hour or longer if necessary or use hot water and water softener for three minutes.
TUPPERWARE.....
Before pouring in tomato based sauces, spray your tupperware with non stick cooking spray and this will eliminate any stains.
USE FOR PLASTIC BOTTLE CAPS.....
Don't grapple with rubber bands that are tied too tightly. Seal a bag and make it air-tight! Cut up a disposable water bottle and keep the neck and top, as in photo's below. Insert the plastic bag through the neck and screw the top - to seal. The bottle is made to be air-tight, such that water will not leak, the secret lies with the top and screw! This is a great idea to share. Good for us and the environment too.

Household Tips
ARTIFICIAL FLOWERS.....
To clean artificial flowers, pour some salt into a paper bag and add the flowers. Shake vigorously as the salt will absorb all the dust and dirt and leave your flowers looking like new.
BED SHEETS.....
After drying your sheets, put both of the neatly folded sheets and one of the pillowcases in the other pillow case. The next time you need sheets, you just take out the one pillow case with the sheets and the other pillow case inside. No need to look for matches.
BLOOD STAINS ON CLOTHES.....
Just pour a little peroxide on a cloth and proceed to wipe off every drop of blood. Works every time! Or remove blood stains by mixing baking soda with just enough water to make a paste. Apply the paste directly to stain, let dry then brush off.
BOOK AND ALBUMS.....
Bounce takes the odor out of books and photo albums that don't get opened too often.
BROKEN GLASS.....
Use a dry cotton ball to pick up little broken pieces of glass. The fibers catch ones you can't see!
CANDLES.....
Candles will last a lot longer if placed in the freezer for at least three hours prior to burning.
CHOCOLATE STAINS ON CLOTHES.....
To remove chocolate stains on clothes, use water softener and warm water.
COMBS AND BRUSHES.....
Clean combs and brushes by dissolving three tablespoons of baking soda in a half cup of warm water. Soak for half hour and rinse clean.
COMPUTER AND TELEVISION SCREEN.....
A used bounce eliminates static electricity from your television or computer screen. It also keeps dust from resetting.
CRAYON MARKS ON WALLS.....
This works wonderfully. Use a damp rag dipped in baking soda. Will come off with little effort or take the outside of a cucumber and slowly use it to erase the writing, also works great on pen and markers that the kids have used to decorate the walls!
DRESSER DRAWERS AND CLOSETS.....
Place fabric softener sheets in dresser drawers and closets and your clothes will smell freshly washed for weeks to come. You could also do this with towels and linens.
DYE ON CARPET.....
Rub with rubbing alcohol and toothbrush.
EYEGLASS PROTECTION.....
To prevent the screws of eyeglasses from loosening, apply a small drop of clear nail polish to the threads of the screws before tightening them.
FIREPROOFING CHRISTMAS TREES.....
Into one gallon water mix one cup ammonium sulphate (available from garden supply store), half cup boric acid (available from drugstore), and two tablespoons borax (available from grocery or hardware store). Mix well. Spray on tree and let tree stand in this solution instead of in water.
FLEXIBLE VACUUM.....
To get something out of a heat register or under the fridge, add an empty paper towel roll or empty gift wrap roll to your vacuum hose. It can be bent or flattened to get into those narrow openings.
FROSTING WINDOWS.....
This is perfect to create privacy, such as in a bathroom, or for shielding an ugly view. Make sure your windows are clean before you start. Dissolve four heaping tablespoons of Epsom salts in one cup of beer. This will foam. Let set for at least thirty minutes. The salt crystals will partially dissolve. Apply to window. This can be done with a two inch paint brush but for a nicer effect, dip a facial tissue or terry cloth in the liquid and wipe over the window as if you were washing it. Then while the window is still wet go back and dab and pat at the glass with the wet tissue. Mixture dries to form beautiful crystals. This looks even better the next day, and lasts a long time. It can be washed off with water and a cloth and is easily reapplied.
GRASS STAINS.....
Grass stains can be removed with amonia
KEEPING CHIMNEY FLUE FREE OF SOOT.....
Mix one cup salt with one cup zinc oxide powder (available at ceramic shop or drugstore) and sprinkle on hot fire. This will help keep the chimney flue clean.
LAUNDRY HAMPER ODOR.....
Kill laundry hamper odor by sprinkling baking soda in your hamper. Do so over each layer of clothes as they are added. The baking soda will absorb the odor. Also, when the baking soda goes through the washing machine, it softens and freshens your clothes. Or place a sheet of bounce at the bottom of the hamper.
LIGHT BULBS.....
Spray a bit of perfume on the light bulb in any room to create a lovely light scent in each room when the light is turned on. (Don't do this on a hot bulb)
LUGGAGE.....
Prevent musty suitcases. Place an individual sheet of bounce inside empty luggage before storing.
MIRRORS.....
Use air freshener to clean mirrors. It does a good job and better still, leaves a lovely smell to the shine or try rubbing a cucumber slice along the mirror, it will eliminate the fog and provide a soothing, spa-like fragrance.
PERMANENT MARKER REMOVAL.....
(Like a blue store receipt on a countertop or appliance) Put rubbing alcohol on a paper towel or hair spray.
REDUCING STATIC CLING.....
Pin a small safety pin to the seam of your slip and you will not have a clingy skirt or dress. The same thing works with slacks that cling when wearing panty hose. Place the pin in seam of slacks and voila static is gone.
REOPENING A SEALED ENVELOPE.....
Put in the freezer for a few hours then slide a knife under the flap. The envelope can be resealed.
SALT ON BOOTS OR CARPET.....
Vinegar gets rid of salt on boots. If on carpet, half water and half vinegar.
SAWDUST.....
Wipe up sawdust from drilling or sandpapering. A used sheet of bounce will collect sawdust like a tack cloth.
SCUFF MARKS.....
Scuff marks can be removed with toothpaste.
SHAVING YOUR LEGS.....
Use hair conditioner to shave your legs. Its a lot cheaper than shaving cream and leaves your legs really smooth. It's also a great way to use up the conditioner that you bought but didn't like when you tried it in your hair.
SHOE OR SNEAKER ODOR.....
Kill shoe odor by sprinkling baking soda inside shoes at night then shake out in the morning. Or deodorize by placing a bounce sheet overnight.
SHOE POLISH.....
Have an important meeting or job interview and you realize that you don't have enough time to polish your shoes? Rub a freshly cut cucumber over the shoe, its chemicals will provide a quick and durable shine that not only looks great but also repels water.
SHOWER DOORS.....
Dissolve soap scum from shower doors by cleaning with a sheet of bounce.
SQEAKY HINGE?.....
Out of WD 40 and need to fix a squeaky hinge? Take a cucumber slice and rub it along the problematic hinge, and voila, the squeak is gone!
THREAD.....
Prevent thread from tangling. Run a threaded needle though a sheet of bounce before beginning to sew.
THREADING NEEDLES.....
Wet your needle, not the thread.
TOILETS.....
To clean your toilet, drop in two alka selters. Wait twenty minutes , then brush and flush.
UNCLOG A DRAIN.....
To unclog, clear it by dropping three alka seltzer tablets down the drain followed by a cup of white vinegar. Wait a few minutes then run the hot water.
USE FOR EMPTY TOILET PAPER ROLLS.....
Use empty toilet paper rolls to store appliance cords. It keeps them neat and you can write on the roll what appliance it belongs to.
VACUUM CLEANER.....
Freshen air by placing bounce sheet in vacuum cleaner.
VENETIAN BLINDS.....
Eliminate static electricity from venetian blinds. Wipe the blinds with a sheet of bounce to prevent dust from resetting.
WASHING WINDOWS.....
Use vertical strokes when washing windows outside and horizontal for inside. This way you can tell which side has the streaks. Straight vinegar will get outside windows really clean. Don't wash windows on a sunny day. They will dry too quickly and will probably streak.
WASTE BASKETS.....
Eliminate odors in waste baskets. Place a sheet of bounce at the bottom.
WATERPROOFING LEATHER.....
Method 1: Heat together in a double boiler, two and a half ounces neat's-foot oil (be careful - oil is flammable - available from boot or shoe store), three quarter ounce mineral oil (available from drugstore or chemical supply house) and a half ounce of tallow (be careful tallow is flammable - available from meat market). Stir gently until well mixed. Cool and bottle. Use a cloth to rub into shoes and boots.

Method 2: Mix one tablespoon silicone oil (available from foundry or foundry supply dealer) into one cup of Stoddard solvent (hardware store, drugstore or dry-cleaning shop). Apply liberally.
WATER STAIN IN GLASS VASE OR CHINA.....
To remove stain from bottom, fill with water and drop in two alka seltzer tablets.
WAX ON CARPET, FLOOR OR WOOD.....
On carpet, place a paper towel on wax and iron on low heat. Wax spill on floor or wood, absorb with paper towel and hair dryer.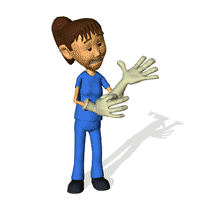 Medicinal Tips
ACHY MUSCLES.....
Mix one tablespoon of horseradish in one cup of olive oil. Let the mixture sit for thirty minutes then apply it as a massage oil for relief of sore muscles. Or soothe sore muscles by adding one cup of baking soda and one cup epsom salts to bath water. Soak in tub for at least thirty minutes.
ACNE.....
Clear up acne by making a paste of baking soda and a little bit of warm water in the palm of your hand. Put a small dab of the paste on all the blemishes and let sit for five minutes then scrub your face with more of the paste.
ANEMIA.....
High in iron, bananas can stimulate the production of hemoglobin in the blood and so helps in case of anemia.
ARTHRITIS.....
Arthritis sufferers may take daily, morning and night, one cup of hot water with two spoons of honey and one small teaspoon of cinnamon powder. If taken regularly even chronic arthritis can be cured. You should be walking and moving around and totally relieved of pain within a month. Or mix two cups of Quacker Oats and one cup of water in a bowl and warm in the microwave for one minute. Cool slightly and apply the mixture to your hands for soothing relief from arthritis pain.
ATHLETES FOOT.....
Treat athletes foot by adding baking soda and a small amount of water to make a paste. Rub the paste between your toes and on affaected area. Let it sit for five minutes. Rinse off and dry.
BAD BREATH.....
Get rid of bad breath by mixing half a glass of warm water with one teaspoon baking soda. Swish through your teeth and around your mouth for one minute and then spit out or if you just finished a business lunch and realize you don't have gum or mints? Take a slice of cucumber and press it to the roof of your mouth with your tongue for 30 seconds to eliminate bad breath, the phytochemcials will kill the bacteria in your mouth responsible for causing bad breath.
BEE AND WASP STINGS.....
Place or tape a penny on the sting for fifteen minutes. The copper in the penny counteracts the bite or treat bee and wasp stings by making certain that the stinger has been removed from area. Make a paste by adding a small amount of water with some baking soda and apply to the sting and cover with a bandage. The baking soda will draw out the venom and neutralizes the sting.
BLOOD PRESSURE.....
This unique fruit is extremely high in potassium yet low in salt, making it perfect to beat blood pressure. So much so, the Food and Drug Administration has allowed the banana industry to make official claims for the fruits ability to reduce the risk of blood pressure and stroke.
BODY ODOR.....
Get rid of body odor by powdering your armpits with baking soda. It kills odor causing bacteria and absorbs the odor.
BOILS.....
Cover the boil with tomato paste as a compress. The acids from the paste soothes the pain and brings the boil to a head. Or treat boils by making a paste with a small amount of water and baking soda. Apply the paste to the boil and cover with a damp hot washcloth.
BRAIN POWER.....
200 students were helped by eating bananas daily at breakfast break and lunch in a bid to boost their brain power. Research has shown that the potassium - packed fruit can assist learning by making pupils more alert.
BROKEN BLISTERS.....
To disinfect a broken blister, dab on a few drops of Listerine mouthwash. It is a powerful antiseptic.
BRUISES.....
Soak a cotton ball in white vinegar and apply it to a bruise for one hour. The vinegar reduces the blueness and speeds up the healing process.
BURNS.....
Colgate toothpaste makes an excellent salve for burns. Also soothe burns by making a thick paste of water and baking soda. Apply to the burn and cover with wet gauze for ten minutes.
CANCER.....
Advanced cancer of the stomach and bones have been cured successfully. People suffering from these kind of cancer should daily take one tablespoon of honey with one teaspoon cinnamon powder for one month three times a day.
CANKER SORES.....
Treat canker sores by wetting the end of your finger, dip in baking soda and rub on the sore. You can also add one teaspoon of baking soda to half a glass water and rinse your mouth for approximately one minute with the solution.
CELLULITE OR WRINKLES.....
Looking for a fast and easy way to remove cellulite before going out or to the pool? Try rubbing a slice or two of cucumbers along your problem area for a few minutes, the phytochemicals in the cucumber cause the collagen in your skin to tighten, firming up the outer layer and reducing the visibility of cellulite. Works great on wrinkles too!
CHICKEN POX ITCH.....
Soothe chicken pox itch by filling a bathtub with warm water and one cup of baking soda. Soak in tub for at least twenty minutes.
CHOLESTEROL.....
Two tablespoons of honey and three of cinnamon powder mixed in sixteen ounces of tea water. It will reduce cholesterol in the blood by ten percent within two hours. As mentioned to people who are arthritic, if taken three times a day, and chronic cholesterol is cured.
COLD.....
Those suffering from common or severe colds should take one tablespoon lukewarm honey with one quarter spoon cinnamon powder daily for three days. This process will cure most chronic cough, cold and clear the sinuses.
COLD SORES.....
Treat cold sores by mixing together a pinch of baking soda with a dollap of Colgate toothpaste. Dab a little of the mixture on the cold sore and let dry. Repeat three to five times a day until the cold sore is gone or dab a bit of thick moisturizer, like Aquaphor, over it to prevent it from getting worse.
CONSTIPATION.....
High in fiber. Including bananas in the diet can help restore normal bowel action helping to overcome the problem without resorting to laxatives.
CONTACT LENSES.....
Clean hard contact lenses by mixing one quarter teaspoon of baking soda with your regular cleaning solution to make a paste in the palm of your hand. Dip contact in the paste and use your finger to rub it.
COUGH SOLUTION.....
To stop nightime coughing in a child or adult, put Vicks Vaporub generously on the bottom of the feet then cover with socks.
DEPRESSION.....
According to a recent survey undertaken by MIND amongst people suffering from depression, many felt much better after eating a banana. This is because a bananas contain tryptophan, a type of protein that the body converts into serotonin, known to make you relax, improve your mood and generally make you feel happier.
DIAPER RASH.....
Soothe diaper rash by adding one cup baking soda to your babies rash.
DRY ELBOWS.....
Treat dry elbows by making a paste using baking soda and lemon juice. Rub the mixture which will be abrasive into your elbows.
DRY SKIN.....
Instead of drying your face with a scratchy towel, pat with toilet paper — it's ultra soft on delicate skin and behinds!
EAR WAX.....
Remove ear wax by dissolving one teaspoon of baking soda in a cup of warm water. Using a small bulb syringe, flush into the ear. If you have hardened or impacted ear wax, several flushes may be necessary.
FACIAL.....
Mix half a cup baking soda with warm water to make a paste. Apply to your face, let it dry then wash off with warm water then cool water. Pat your face dry with a clean towel.
FATIGUE.....
The sugar content of honey is more helpful rather than than being detrimental to the strenghth of the body. Senior citizens who take honey and cinnamon powder in equal parts, are more alert and flexible. Half a tablespoon of honey taken in a glass of water and sprikled with cinnamon powder, taken daily in morning and in the afternoon at about 3:00 P.M. when the vitality of the body starts to decrease, increases the vitality within a week.
FINGER AND TOE NAILS.....
Whiten finger and toe nails by dissolving three tablespoons of baking soda in a half cup of warm water. Soak nails in the solution for fifteen minutes then softly brush across each nail with a nailbrush.
GAS.....
If honey is taken with cinnamon powder the stomach is relieved of gas.
HANGOVER.....
One of the quickest ways of curing a hangover is to make a banana milkshake, sweetened with honey. The banana calms the stomach and with the help of the honey, builds up depleted blood sugar levels while the milk soothes and re - hydrates your system.If honey is taken with cinnamon powder the stomach is relieved of gas or eat a few cucumber slices before going to bed and wake up refreshed and headache free. Cucumbers contain enough sugar, B vitamins and electrolytes to replenish essential nutrients the body lost, keeping everything in equilibrium, avoiding a hangover and headache.
HEADACHES.....
Two glasses of Gatorade can relieve headache pain almost immediately without the unpleasant side affects caused by traditional pain relievers or take a lime, cut it in half and rub it on your forehead. The throbbing will go away or eat a few slices of cucumber. (Check hangover to see the good effects of cucumbers)
HEARTBURN.....
Bananas have a natural antacid effect in the body, so if you suffer from heartburn, try eating one for soothing relief.
HEART DISEASE.....
Make a paste of honey and cinnamon powder, apply on bread instead of jelly or jam for breakfast. It reduces the cholesterol in the arteries and should save a person from a heart attack. Also those who have already had an attack, if they do this process daily, they are kept miles away from the next attack. Regular use of the above process relieves loss of breath and strengthens the heart beat. As you age, the arteries and viens lose their flexiblity and get clogged; honey and cinnamon revitalizes them.
IMMUNE SYSTEM.....
Daily use of honey and cinnamon powder strengthens the immune system and protects the body from bacteria and viral attacks. Honey has various vitamins and iron in large amounts. Constant use of honey strengthens the white blood corpuscles to fight bacteria and viral diseases.
INDIGESTION.....
Cinnamon powder sprinkled on two tablespoons of honey taken before food relieves acidity and digests the heaviest if meals.
INFLUENZA.....
Honey contains a natural ingredient which kills the influenza germs and saves a person from flu.
INSOMNIA.....
Trouble sleeping? Take a warm bath with half a cup baking soda dissolved in the water one hour before bed. Doing this will relax your body and increase the deep stage of sleep.
LONGEVITY.....
Tea made with honey and cinnamon powder when taken regularly, arrest the ravages of old age. Take four spoons of honey, one spoon of cinnamon powder, three cups of water and boil to make like tea. Drink a quarter cup three times a day. It keeps the skin fresh and soft and arrests old age. Life spans also increase and even a 100 year old starts performing the chores of a 20 year old.
MORNING SICKNESS.....
Snacking on bananas between meals helps to keep blood sugar levels up and avoid morning sickness.
NERVES.....
Bananas are high in B vitamins that help calm the nervous system.
OILY HAIR.....
Is oily hair a problem? Dry shampoo your hair by sprinkling baking soda on your hair and work it in well. Wait ten minutes then brush the powder from your hair.
PMS.....
Forget the pills - eat a banana. The vitamin B6 it contains regulates blood glucose levels, which can affect your mood.
POISON IVY.....
Treat by applying a paste of baking soda and water to the affected area.
PSORIASIS.....
Treat psoriasis by soaking a washcloth in a mixture of one third cup of baking soda and three and a half litres water. Wring out washcloth and use it as a compress on affected area.
RAZOR BURN.....
Minimize razor burn by mixing one tablespoon baking soda with a cup of water and use it as aftershave lotion.
SKIN BLEMISHES.....
Cover the blemish with a dab of honey and place a Band-Aid over it. Honey kills the bacteria, keeps the skin sterile and speeds healing. Works overnight.
SORE THROAT.....
Mix one quarter cup of vinegar with one quarter cup of honey and take one tablespoon six times a day. The vinegar kills the bacteria. Or soothe a sore throat by dissolving one tablespoon baking soda in a glass of water and sipping on it thoughout the day.
SPLINTER REMOVER.....
Pour a drop of Elmer's Glue-All over the splinter, let dry and peel the dried glue off the skin. The splinter sticks to the dried glue or reach for the scotch tape before resorting to tweezers or a needle. Simply put the scotch tape over the splinter, then pull it off. Scotch tape removes most splinters painlessly and easily.
STRESS.....
Stressed out and don't have time for massage, facial or visit to the spa? Cut up an entire cucumber and place it in a boiling pot of water, the chemicals and nutrients from the cucumber with react with the boiling water and be released in the steam, creating a soothing, relaxing aroma that has been shown to reduce stress in new mothers and college students during final exams.
STUFFY NOSE.....
Before you head to the drugstore for a high priced inhaler filled with mysterious chemicals, try chewing on a couple of curiously strong Altoids peppermints. They'll clear up your stuffed nose.
SUNBURNS.....
Soothe a sunburn by soaking for fifteen minutes in a tepid bath with half a cup of baking soda dissolved in the water. Let the powdered solution dry on your skin.
TIRED?.....
Feeling tired in the afternoon, put down the caffeinated soda and pick up a cucumber. Cucumbers are a good source of B Vitamins and Carbohydrates that can provide that quick pick-me-up that can last for hours.
TIRED, SORE FEET.....
Soothe tired, sore feet by soaking them for fifteen to thirty minutes in a basin of warm water and three tablespoons of baking soda.
TOENAIL FUNGUS.....
Get rid of toenail fungus by soaking your toes in Listerine mouthwash. The powerful antiseptic leaves your toenails looking healthy again.
TOOTH ACHE.....
Make a paste of one teaspoon of cinnamon powder and five teaspoons of honey and apply on the aching tooth. This may be applied three times a day until the tooth stops aching.
ULCERS.....
The banana is used as a dietary food against intestinal disorders because of its soft texture and smoothness. It is the only raw fruit that can be eaten without distress in over - chronicler cases. It also neutralizes over - acidity and reduces irritation by coating the lining of the stomach or honey taken with cinnamon powder clears stomach ulcers from the root.
UPSET STOMACH.....
Honey taken with cinnamon powder cures stomach ache.
URINARY INFECTION.....
Take two tablespoons of cinnamon powder and one teaspoon of honey in a glass of lukewarm water and drink it. It destroys the germs in the bladder. Or dissolve two Alka Seltzer tablets in a glass of water and drink it at the onset of the symptoms. Alka Seltzer begins eliminating urinary tract infections almost immediately even though the product was never advertised for this use. Or treat by drinking a solution of one teaspoon of baking soda and water once a day for three days.
VITAMINS.....
Cucumbers contain most of the vitamins you need every day, just one cucumber contains Vitamin B1, Vitamin B2, Vitamin B3, Vitamin B5, Vitamin B6, Folic Acid, Vitamin C, Calcium, Iron, Magnesium, Phosphorus, Potassium and Zinc.
WARTS.....
Those keen on natural alternatives swear that if you want to kill off a wart, take a piece of banana skin and place it on a wart, with the yellow side up. Carefully hold the skin in place with a plaster ot surgical tape.
WEIGHT LOSS.....
Daily in the morning one half hour before breakfast on an empty stomach and at night before sleeping, drink honey and cinnamon powder boiled in one cup of water. If taken regularly, it reduces the weight of even the most obese person. Also, drinking this mixture regularly doesn't allow the fat to accumulate in the body even if the person eats a high calorie diet.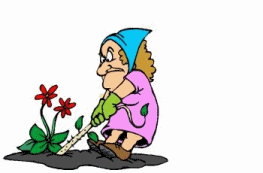 Outdoor Tips
FIREPROOFING CLOTH.....
Into three pints water mix one cup ammonium chloride (available from drugstore or chemical suppy house) and a half cup of ammonium phosphate (available from a garden supply store). Soak cloth well and let dry. This preparation can be used for clothing, tents, awnings and other textiles.
FIREPROOFING WOOD.....
Important Note: Preparation will not make it impossible for wood to burn, just hard for the wood to catch fire.

Into two quarts water, mix a half cup of zinc chloride (available from feed and grain dealer), a quarter cup of ferric chloride (available from chemical supply house), three tablespoons boric acid (available from drugstore) and three tablespoons ammonium phosphate (available from garden supply store). Spray or brush on two or three coats. This preparation can be used in buildings, for outdoor furniture, camping equipment, etc.
FOGGY WINDSHIELD.....
Keep a chalkboard eraser in the glove box of your car. When the windows fog up, rub with the eraser! It works better than a cloth!
ICY DOORSTEPS IN FREEZING TEMPERATURES.....
Get warm water and put Dawn dishwashing liquid in it. Pour it all over the steps. They won't refreeze.
NEW BIKE.....
If you purchase a new bike for your child, place his/her picture inside the handle bar before placing the grips on. If the bike is ever stolen and later recovered, you can remove the grip and there is your proof who actually owns the bike.
SAND BE GONE.....
Take baby powder to the beach. Keep a small bottle of baby powder in your beach bag. When you're ready to leave the beach sprinkle yourself and kids with the powder. The sand will slide right off your skin.
TENT AND SLEEPING BAG.....
Place a bounce sheet in your tent and sleeping bag before folding and storing them. Keeps them smelling fresh.

WATERPROOFING CANVAS.....
Mix three cups soybean oil (available from grocery or health food store) with one and a half cups turpentine. Paint on and let dry. Reapply after a year or two of hard use or outdoor exposure. This is great for tents, awnings and camping equipment.
WATERPROOFING CONCRETE.....
Mix one and a quarter pounds ammonium stearate (available from drugstore or chemical supply house) into four gallons of hot water and apply two coats with a large paint brush. This can be used for a concrete garden wall foundation or a floor which becomes wet repeatedly.
WEEDS AWAY WITH NEWSPAPER.....
Start by putting in your plants. Work your normal nutrients into your soil. Wet newspapers, put layers around the plants overlapping as you go, cover with mulch and forget about weeds. Weeds WILL get through some gardening plastics. They will NOT get through wet newspapers.
Whacky Beauty Tips
BOOST BODY LOTION WITH BABY OIL.....
If you're craving shiny legs that aren't greasy, blend a drop of baby oil into your normal body lotion for extra luster.
BRUSH ON HAIR SPRAY.....
For the final step of your blow-dry, spray hair spray onto your brush and run it through strands from roots to tips. This way, your 'do isn't plastered and stiff but still holds volume and shine.
CURE CALLUSES WITH VASELINE.....
Slather on the petroleum jelly and put on socks before bed to dissolve tough calluses overnight.
DAB ESSENTIAL OIL ON A HANGNAIL.....
Put on apricot oil, the kind found in health-food stores, to protect cuticles from turning rough and raggedy.
FIX A FLUSHED FACE.....
If you turn red and stay that way after exercising (like seriously red for hours, even though you're healthy and hydrated), take an antihistamine like Benadryl when you leave the gym to reduce redness.
POWDER YOUR ROOTS.....
If your hairline starts to look greasy, dig up a big, fluffy makeup brush and dip it into a pot of loose powder. Tap it once on the back of your hand to remove the excess, then dust it over your roots. It mops up oil and blends into your strands, so no one will know you didn't shower.
SCENT STRANDS WITH PERFUME.....
Spray a light shot of fragrance into your brush's bristles. Run it through strands from roots to ends and your hair will smell amazing throughout the day.
SELF TANNER STREAKING.....
If you find yourself streaking (not glowing) after applying self-tanner, buff with baking soda on a loofah, and scrub away the stripes.
SOFTEN YOUR BODY WITH AVOCADO.....
Take a ripe avocado, remove the pit and skin and mash it up in a bowl. Slather it all over your body, let it sit for 20 minutes, then rinse off. Your skin will be sooo soft — avocado is a natural moisturizer.
SPOT TREAT SMUDGES.....
Dip a cotton swab in eye-makeup remover and trace it along your lids to erase any slipups or goofs when there's no time to redo your whole look.
SUPER GLUE A NAIL.....
Instead of tearing off your nail when it breaks, put a tiny dab of Super Glue over the split and paint a generous layer of your favorite nail polish shade over it. Go for an opaque option (like red, purple, or coral) to camouflage and seal the crack.
TAME BROWS WITH EYE CREAM.....
Pat any kind of rich eye cream over brows to help keep them hydrated and banish those icky white specks that look like dandruff.
USE MAKEUP REMOVER ON STUBBORN LIPSTICK.....
Don't try to rub off red lipstick (which makes it smear across your mouth — not so sexy). Instead, take a cotton ball or tissue, dip it in makeup remover and just dab to erase the dark stain fast.